Schedule your podcast interview
Use the calendar below to choose a time for our session
Design coaching to accelerate innovation
Do you want to find product/market fit and drive lasting engagement? We've helped thousands of entrepreneurs innovate smarter with Game Thinking, and we'd love to help you too. Whether you're just starting out or well into development, we have a program that's right for you.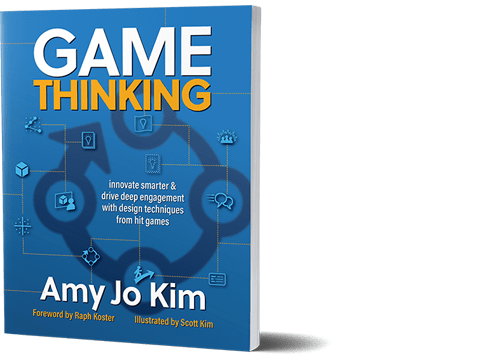 It's all in the book
Learn the complete five-step game thinking system, with detailed step-by-step instructions, worksheets, and dozens of case studies. Thousands have used Game Thinking to accelerate their progress, and you can too. Available in paperbook and ebook formats.
Learn from experts
In my Getting2Alpha podcast I chat with experts in product design, game design, and business. Hear how Brian Norgard's philosophy of Simple Fun and Useful powers Tinder, and why Mimi Ito thinks Minecraft summer camp is the next big thing in learning.
Get the inside scoop
Sign up for our free newsletter and get instant access to our library of videos and articles. You also get membership in our Game Thinking Hub, where you can meet other innovators, gain access to insider-only discussions, and get all your questions answered.
Become a Game Thinking Insider!